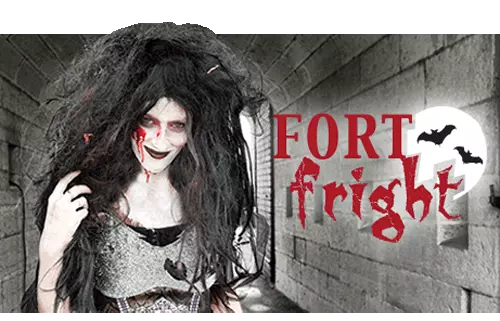 Two winners will be drawn on October 17th,
each wins a family 4-pack of tickets to attend FORT FRIGHT at
Fort Henry on Friday, October 26th.
"Fort Fright is a haunted experience focusing on phobias and fears.
Six individual PhobiArenas will target typical fears such as death, decay,
clowns, spiders, blood, and darkness.
Do you have what it takes to face your fears?
Those brave enough to face the terrors of Fort Fright can take advantage of special accommodation offers!"
Fill out your ballot form and enter to win at any of these local sponsors below.
Ballot Box Locations:
Wings Live Bait
Green Gecko
Westgate Landscape
Thousand Islands Wine Cellars
Absolutely Hair
Donevan's Hardware
Moroni's Restaurant
Your Dollar Store With More
Pharmasave
Gan Chev
Hair Facts Salon
Keys Job Center
CSN Gan Chev
Silver Cinema